FlagstonePorches.com specialises in Flagstone supply and installation for residential or Industrial applications. We have a team of dedicated masons and crew to carry out your flagstone project.
FlagstonePorches.com pride ourselves in quality workmanship by only using the finest quality materials. By doing so, we can achieve the most gratifying property transformation.
Your Flagstone project is our focus and specialty, we will strive to ensure we exceed your expectations.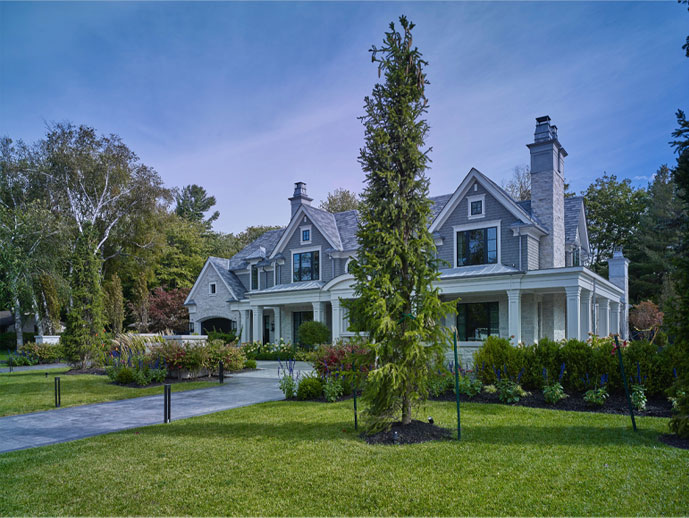 Flagstone:
Created by Nature – Enhanced by Man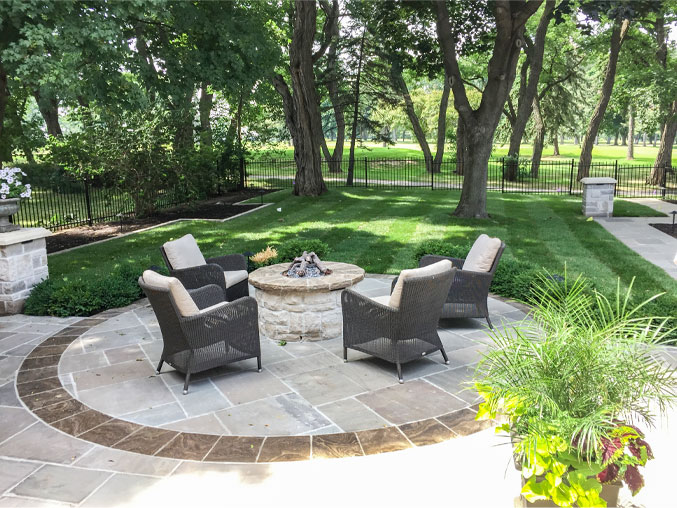 Flagstone is a layered natural stone, which is cut into a product suitable for use in outdoor landscape construction. Flagstone is durable, non slip and able to withstand the elements while retaining its natural beauty.
There is a range of earthy shades of browns, reds, blues and greys - colours to suit every taste. By using a contrasting border, one can define the flagstone or connect an area. Flagstone can either be laid in an organised linear pattern with geometric shapes, or, laid with irregularly shaped flagstone to create a random pattern.
The choice is yours and FlagstonePorches.com will be there to guide and offer our expertise.
FlagstonePorches.com can customise your flagstone project to enhance your porch and steps, walkway, patio or driveway.
No paving material is maintenance free, including flagstone.
A bit of care goes a long way to keep the flagstone beautiful and long lasting.
Sweep debris or plant material off the flagstone to prevent stains from occurring.
As flagstone is naturally porous, the small 'holes' can collect liquids or oils that can stain the surface. A good quality matte sealer is recommended to protect the flagstone surface. This sealer is applied by painting it on after the flagstone installation and should be reapplied according to the product specifications (usually every few years, depending on traffic and seasonal wear.) A matte sealer is best suited for maintaining the natural lustre of the flagstone.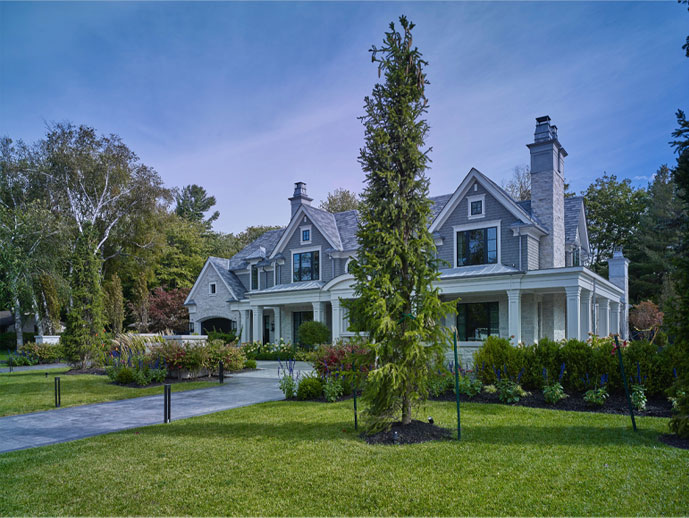 Walkways
The natural look of a flagstone walkway will enhance your outdoor space. As the flagstone is textured it is relatively slip resistant, making it ideal for a walkway. The walkway is built to link spaces, directing the flow from one area to another.
Patios
A flagstone patio is the best choice primarily due to the natural organic look, even and slip resistant surface. Flagstone has a variety of earthy colours within a range and no two pieces are the same, making each project unique. As the flagstone is wet laid on a concrete base, the joints are then mortared thus providing an even flat surface. Patio furniture can easily be placed on the flagstone surface and the new entertainment space will be the envy of the neighbours!
Porches
A flagstone porch entrance to your home is a statement and upgrades the home curb appeal immediately. Flagstone is wet laid on top of the existing concrete (if it is sound) and the joints are mortared to provide an even, level surface. This ensures a durable, safe, trip resistant porch surface.
Driveways
A flagstone driveway is a huge upgrade over asphalt or interlock. The natural flagstone product offers choices that only the organic material can: a unique variety of earthy shades, with a definite variety within a colour range, varied textures that afford a slip resistant surface, a choice of shapes and sizes of flagstone to make each driveway unique, a durable product that with care will enjoy a long life. A flagstone driveway will offer the ultimate benefit if it is installed with a heating system. The heating system must be installed prior to the flagstone being laid. We have done several heated flagstone driveways and will be more than happy to install one for you. No more shovelling snow!
Steps
Matching natural stone steps connect the walkway, patio, or porch and complements the installed flagstone. A contrast of colour choice also affords a varied look and makes each project unique. Natural stone steps are extremely durable and due to the surface texture, are relatively slip resistant.
There are a variety of flagstone colours and textures available, which will afford you the opportunity to create a unique new look for your home and increase curb appeal.
Let us work with you to bring your landscaping project to life!
What Our Clients Are Saying About Us