Why choose Flagstoneporches.com?
Experience, Design, Quality and Precision. From over 25 years experience on our project team, we pride ourselves in your project from start to finish. Ensuring the utmost quality products, materials and procedure to achieve the most gratifying property transformation. We continually strive to exceed your expectations while maintaining the highest standards in quality and service.
Over 25 years of experience and design, partnered with attention to detail. We are attentive to the necessary requirements to provide craftsmanship and longevity for years to come.
The work ethic from our talented, friendly and courteous staff will provide sophistication, artistry and sheer beauty to any level of project.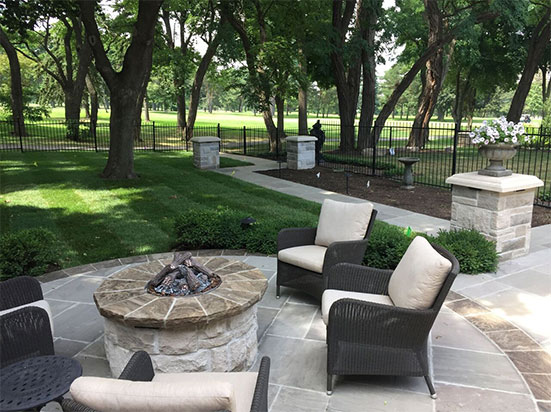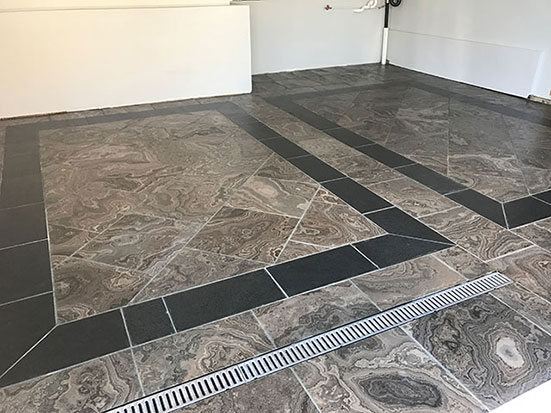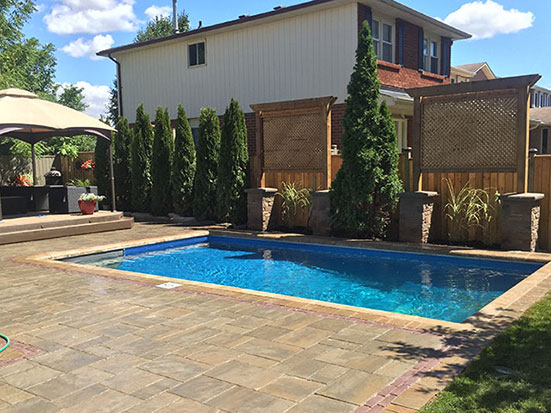 Why choose Natural Stone?
Taking your project to the next level of artistry by selecting flagstone over pavers. The timeless features of flagstone are the ultimate solution for durability, visual appeal and the beauty will grow with age. The beauty of natural stone is unparalleled.
Heated Driveways

Patios / Pool Decks

Flagstone Porches

Driveways

Verticals and Accents

Irrigation

Landscape Lighting
Back sore from trying to keep your driveway free of snow and ice? A heated driveway is the perfect solution! A properly installed radiant heat system using natural gas as the fuel automatically keeps your driveway safe and clear of ice and snow!
A vast amount of driveway reconstruction is now moving forward with heated driveways to provide a dynamic progression of technology bringing safety, luxury and low maintenance all together into one simple solution. It's not just your driveway either! We also include thermal heating for your walkway, porch and steps. Caution, your snow shovel will feel under-appreciated!
Let us transform your backyard into a dreamscape. We can create a simple, yet sophisticated design to compliment your pool or social space while being mindful of your budget. We highly recommend natural stone coping with either a rock face, bullnose or thermal edge. We also construct natural stone (or concrete paver) water features to take your oasis to the next level.
You've heard of "curb appeal"…we install "porch appeal". A Beautifully crafted porch from our team with over 20 years of masonry experience will catch even the mailman's attention. Not to mention we are clean, efficient and pay attention to every detail. Plus, most porches are done in just one day, allowing you to immediately appreciate the transformation in virtually no time.
Your asphalt is looking tired. Compliment the natural beauty of your home with a visually stunning paver or flagstone driveway. We offer a vast assortment of pavers, flagstone and concrete options that will have your neighbours in envy. Best of all we have the experience and know-how to provide an array of options to maximize the potential of your front yard.
From Pergolas, outdoor kitchens, cabana bars, seating walls, water features, retention walls and fireplaces…you name it – we can provide it. Regardless of the requirements for your project, there is an application best suited for you
Our team can fully outfit your backyard for all essentials, plus the finishing touches. Ready to throw away your sprinkler? Great, we can supply and install automated sprinkler systems and drainage for idealistic results that gives you more time to relax and enjoy your backyard with your family and friends.
Whether it is path lights, under cap lights, or up-lights for trees. Adding colour and light to your yard brings a next level of sophistication. Nothing sets off the hardscapes and softscapes like accent lighting. Our professional lighting team will bring everything to life with our precise and polished lighting solutions.